Driveway Jet Wash Cleaning in Brasted
 Your driveway is an integral part of your home's exterior. It leaves a lasting impression on your guests and potential buyers if you're planning on selling your property. So, it's important that you get your driveway thoroughly cleaned.  Your driveway can achieve a spotless appearance with our pressure washing service.
Ultra-Power Pressure Washing can perform a deep cleaning on your driveway or patio with our advanced cleaning technology. If you're in Brasted and would like to take advantage of our driveway cleaning service, contact us today!

Our Cutting-Edge Equipment
Traditional cleaning methods like scrubbing don't do the job. That's why you should use our jet washing service. Our state-of-the-art pressure washers employ 3600 psi with an automatic chemical feed and a bowser which carries 1000 litres of water. By using high pressure washing, dirt, grim and growth are extracted, leaving behind a spotless driveway.
Our technicians are fully insured and experienced in driveway and patio cleaning, so you can trust them to get the job done.
Why Pressure Wash Your Driveway
Maintaining your driveway is important, but it can be difficult to do so with weed growth, weathering and constant dirt and debris. This can cause an unsightly appearance and decrease your property's kerb appeal. Unfortunately, this could leave a negative impression on those who visit your property, especially if you're selling your property.
However, once you opt for our pressure washing services, we will return your driveway back to its former glory. This will improve your property's kerb appeal and could possibly increase its value by 10%!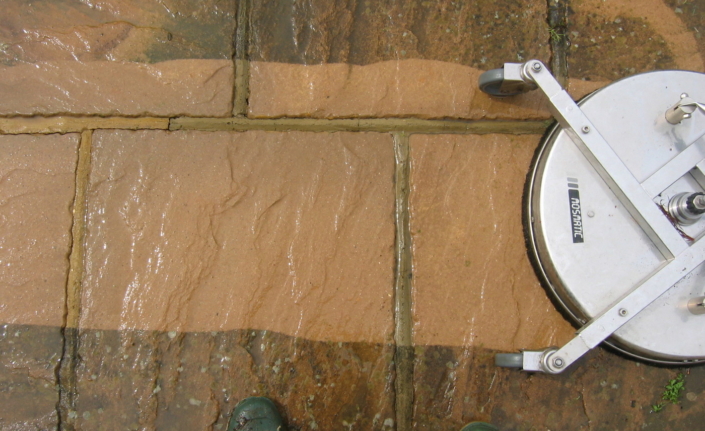 Contact Us Today 
Our driveway and patio cleaning services are here for our Brasted customers. If you're in Brasted or a surrounding area and need driveway or patio cleaning, contact Ultra Power Pressure Washing today. Our cleaning methods, paired with the best tools, guarantee a deeper clean than traditional cleaning methods, and we will leave your driveway looking spotless.
Contact us today for a free no obligation quote!