Patio & Driveway Cleaning in Sevenoaks
Ultra Power Cleaning offers our jet wash cleaning services to commercial and residential clients in Sevenoaks. As the long-standing driveway and patio cleaning service provider in Kent and London, we have earned a reputation as the trustworthy cleaning professionals in the area.
In our business, we demonstrate both our traditional values and our knowledge of modern cleaning techniques and technologies. Our team provides good, old-fashioned customer service, forming a friendly and respectful rapport with our clients, while providing them with effective, precise and safe cleaning with the use of our advanced equipment.
Whether you're a resident or a business owner in Sevenoaks, you can count on our service technicians to get your driveway looking bright and attractive. Here at Ultra Power, we use state-of-the-art equipment combined with extensive expertise to bring you results that make a difference.
So if you need professional driveway cleaning in Sevenoaks of the surrounding areas, we encourage you to get in touch with us. In the meantime, feel free to keep reading to learn more about what we do at Ultra Power.
Make Your Driveway & Patio Look Brand New Again!
We bring our own water, so that you don't get charged with a big water bill!
We use a petrol-powered generator so that you don't incur electricity costs!
Why Use Ultra Power Cleaning in Sevenoaks?
Attractive exteriors can be a challenge to maintain all year round. No matter how often you scrub and wipe the surfaces and narrow areas of your outdoor space and pathways, it is difficult to achieve a thorough, dirt-free result. For this undertaking, you will need the right tools and the help of the professionals.
Ultra Power Cleaning benefits from decades of experience in providing reliable services to our customers. We developed our expertise by continuing to strive for excellence and not being content with providing mediocre services. From our outstanding work ethic to our use of high-quality equipment, we make sure to give you results that exceed your expectations.

Our team uses a different kind of jet washing equipment: the spinner machine. It is designed to clean surfaces and not leave streaks. Because it is a powerful piece of equipment, it can effectively clean many flooring types including tiles and grout, without the need for chemicals and other abrasive cleaning substances.
Mild and Effective Exterior CleaningOur environmentally-conscious approach to cleaning ensures a safe and effective process that will give you amazing results. Learn more about our services by browsing our website. Let Ultra Power Cleaning take care of your driveway, pathway and patio cleaning needs today.
Benefits of Driveway Cleaning
Driveway cleaning has a range of benefits, including:
Enhanced Curb Appeal- The dirt and debris that accumulates over time takes away from your home's curb appeal. Pressure washing reverses the negative impact dirt and debris have on your home and transform it to look like new. A clean driveway has an inviting look which makes it more appealing for potential buyers.
Increased Lifespan- Dirt and debris are harmful to the surface of your driveway and they can cause discolouration. Pressure washing removes these harmful elements from the surface of your driveway; our machinery thoroughly extracts dirt from your driveway, completely diminishing them from its surface. Regular maintenance from pressure washing ensures the longevity of your driveway by preventing long-term structural damage.
Safety Enhancement- A dirty or moss-covered driveway can become slippery when wet, posing a safety hazard for you, your family, and your guests. Pressure washing eliminates moss, algae, and other slippery substances, making your driveway safer to walk or drive on, particularly during wet or icy conditions. It provides better traction and reduces the risk of slips and falls.

Removal of Tough Staines- Oil, grease, rust, and other stubborn stains are common on driveways, and they can be challenging to remove with regular cleaning methods. Our pressure washing utilises high-pressure water jets to effectively eliminate these tough stains, restoring the pristine condition of your driveway. This is especially beneficial if you are planning to sell your property or want to maintain a well-maintained exterior.
Time and Cost Efficiency- Hiring a professional pressure washing service can save you time, effort, and money compared to attempting to clean your driveway manually. Pressure washing efficiently covers a large surface area, removing dirt and stains in a fraction of the time it would take with traditional cleaning methods. Additionally, by maintaining your driveway's cleanliness, you can avoid costly repairs or resurfacing in the long run.
"Good Morning Bob,
The committee actually got us to wash one of the pathways to compare the difference, but there was no comparison. (Our efforts) has left tram lines everywhere, so being armed with this information now we think we will be getting the go-ahead, but just not sure when. There is no way we can compete with the job you did for us."
"Just to thank you for doing such a good job pressure washing our patio. I appreciated your attention to detail and the way you kept us informed each step of the way. You were mindful of not using our water, we are on a meter, and your truck is equipped with a 1000 litre water tank so we didn't occur the cost of water. Also, your machines are powered by petrol so not using our electric. Thank you. I recommended you to a friend who lives in Keston Park, she has a huge driveway and rear patio, even she received the same attention to detail that was afforded to us. Both of us will be back next spring."
"This is a five star company, I can't recommend highly enough. A brilliant job under Bob's watchful eye. The patio looks like new. From first contact with Sherry in the office to the finish, they were a pleasure to deal with. Thank you once again for a great job and fantastic result!"
"Bob and his team did a fantastic job in jet washing multiple patio areas. They were really professional, friendly and extremely helpful in trying to get white paint of bricked areas where we didn't want it to be. They were also very reasonable with their pricing. I would definitely recommend them to anyone else who wants jet washing."
"We have used this company to jet wash our playground for several years, we would highly recommend them. They are very professional and do a super job. The playgrounds look good as new. We will definitely be using them again next year."
"I have a block paved driveway which does require an annual pressure wash. Fortunately, Bob will send a reminder a couple of months before its due and book me into his busy schedule. The pressure washing team under Bob's direction do an excellent job of cleaning. They are efficient, punctual and leave the area very clean. I cannot praise them enough"
"I have used Bob and his team two years running now and have been extremely happy with all aspects of the service. I had my front driveway and rear patios jet washed. Communication with Bob is very simple via phone and email. The team are reliable, courteous, listen to requests and very obliging in moving pots and patio furniture, and importantly, putting things back in the same place they moved them from for access and cleaning purposes.
Several of my neighbours have seen what Bob has done for me and utilised his services as well.
I have no hesitation in recommending Bob and his Team."
"As I am sure you remember, you came highly recommended to me by a friend. You and your team cleaned my patio and down the side of my house. I was absolutely delighted with the work. Garden furniture was removed and replaced, there was absolutely no mess, just a pristine patio. I would recommend you to all my friends and look forward to seeing you next year, if not sooner."
"I would definitely recommend Ultra Power Pressure Washing and will happily use them again in the future. I found the advice given very helpful when deciding what I needed and they were very accommodating with changes on the day, before finishing the job to a high standard and very quickly too!"
"I was very impressed with the professional way that the work was carried out. The result far exceeded my expectations. Many of the residents have remarked upon the beautiful result."
"I was preparing for a large garden party and needed the patio cleaning. I'm pleased I didn't hire a machine, which was what I intended to do, because the way they cleaned the moss and weeds from the patio was amazing."
"My block paving driveway had masses of weeds coming up through the brickwork. Ultra-Power cleaning transformed it back to the condition it was when it was first laid."
"An excellent job; most professional and I was very pleased with the results."
"The finished result hugely surpassed my expectations and I would recommend this Company to anyone."
"I have my own high pressure cleaner but did not have the time to clean my patio this time. The difference between the results they got and the results that I normally get were like chalk and cheese. I would never clean my patio myself again."
"Thank you to you and Barney and Jake you did a fantastic job!"
"Thank you again for such a terrific job.  My husband was overwhelmed!
Please contact me again when you think it is time for another clean.
With all good wishes"
Additional Services at Ultra Power
We excel at driveway cleaning and can provide your property with instant kerb appeal. But that's not all—from graffiti removal to sidewalk cleaning, we have the tools and equipment to keep your property in Sevenoaks looking its best. We invite you to browse below to see some of the additional services we offer.
Conservatory floors
Garden furniture
Graffiti removal
Pool surrounds
Garden paths
Brickwork
Fencing
Paving
Gates
We know how important it is to you that your property stays clean and attractive. So contact us today to set up a consultation to discuss your needs and how we can best accommodate you.
We Are Sevenoak's Leading Authority on Driveway Cleaning
Pressure washing your driveway, deck, and other exterior surfaces can be a daunting task. It's also very time-consuming and can cause damage to the surface being cleaned if not done correctly. But with Ultra Power in your corner, our pressure washing service can take care of this for you in a fraction of the time.
If you have a driveway, walkways, deck, or patio, it's likely that they're dirty. Dirt will seep into the porous surface of these areas, making their filthiness stand out. But perhaps no surface gets quite as dirty as driveways.
From oil and grease to petrol and other vehicle chemicals, it's no wonder driveways often look the worst. If you've ever tried to manually clean chemicals and oils from your driveway, you know just how challenging and hopeless it feels.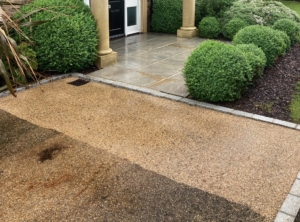 What's more, the accumulation of dirt on your exterior surfaces is a breeding ground for weeds, moss, algae, and other debris. And without proper upkeep and care, your driveway can become uneven over time.
Thankfully, you're not without options. Pressure washing your driveway and other exterior surfaces is the best way to remove all these contaminants and build-up. Furthermore, you will be saving your back and body from strains, pains, muscle cramps, and general discomfort.
At Ultra Power, we use a state-of-the-art pressure washing machine that's specifically made to strip away unwanted contents from exterior surfaces. When we employ this unit on your driveway, we are able to deliver 3,600 psi of water pressure, effectively eliminating even the most stubborn marks and blemishes.
So why risk injuring yourself by trying to scrub your driveway manually when you can call on the professionals at Ultra Power to do it for you? Not only will we achieve exponentially better results, but we will get the job completed in a fraction of the time.
So give us a shout and let us know how we can serve you. We'll be happy to schedule your driveway cleaning in Sevenoaks. And don't forget; if you have additional requests to take advantage of our pressure washing services, please don't hesitate to ask.
Maybe your patio or deck is starting to look less-than-appealing, or your walkway just doesn't want to stay clean. By hiring our professional pressure washing services, you can trust that we will provide comprehensive attention to your exterior surfaces until we get the results you've been dreaming of.
Why Choose Us?
Since 1958, we've been doing our part to help keep the UK looking its best. Our extensive experience in the pressure washing industry ensures that you're getting the highest standard of service. What's more, you can avoid accidentally injuring yourself when you use our services.
Your driveway is often one of the first things people see when they look at your property. We can help you maintain it with our safe yet effective pressure washing. So contact us today if you're ready to experience the difference we make.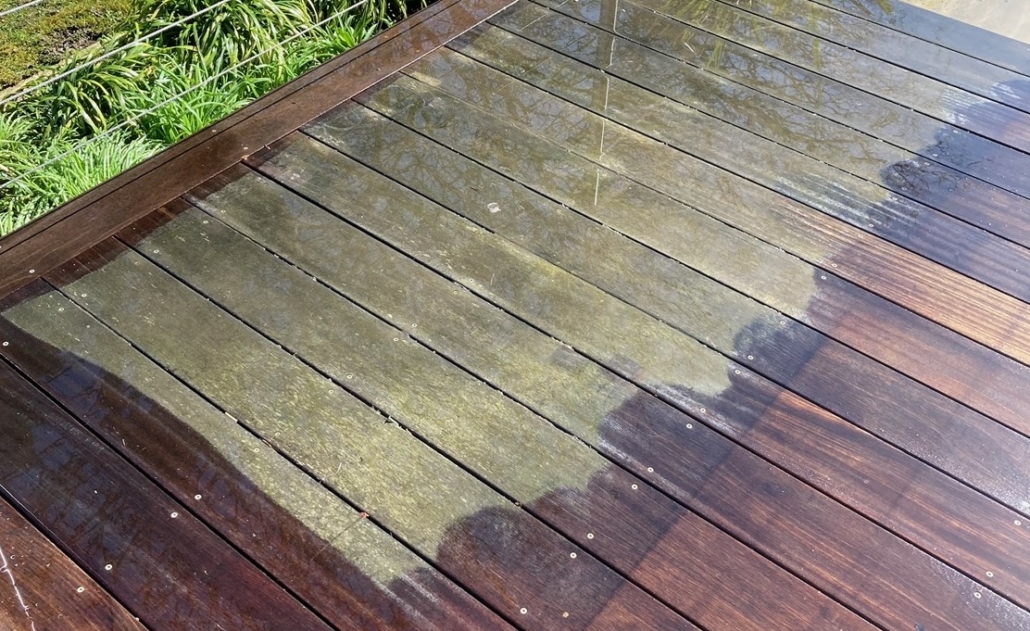 Call to Make an Appointment Today
Let us show you how we can serve you by calling to schedule an appointment. We're happy to work around your schedule, too, so just let us know the times that work best for you. Thanks to our extensive history in the industry, you can count on knowledgeable and friendly service from start to finish.
To get in touch with our London office, call 0207 821 1221. You can also reach on at our Bromley office on 01689 857932. If you prefer, feel free to fill out our contact form, and a member of our staff will promptly get back in touch with you.